Escape Room Games Online
What are Escape Room Games Online? Escape room games have become a popular activity in the last few years, and it's easy to see why. Escape rooms offer an immersive experience that allows people to solve puzzles and uncover secrets while trying to find their way out of a virtual locked room. With so many escape room games online available, there is something for everyone! This article will list 10 unique escape room games online you can play right now!
But before you proceed to read, let's check out some of our awesome team building games!
1. Curse of the Werewolf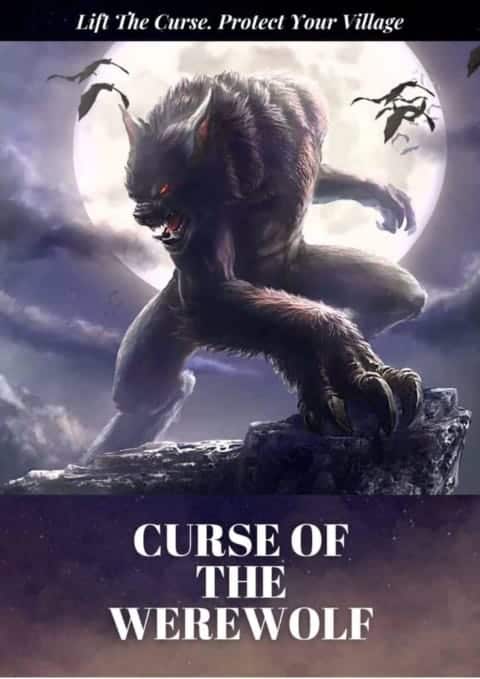 Participating in a dark fictional storyline sounds like an excellent way to unite the members of your virtual workforce. In this short game, players must fulfill their responsibility as descendants of the village chief by lifting a curse cast on their town by mysterious werewolves. To do so, they will have to combine their team effort and communication skills in order to race against the clock and find a way to break the curse.
2. Virtual Amazing Race
The Virtual Amazing Race lets you travel to exotic locations and experience different cultures without having to leave the comfort of your home. You'll be tasked with solving puzzles and mysteries while travelling around the world! This activity involves critical thinking, problem-solving skills, and teamwork - which makes it a one of the best escape rooms for your company!
3. Virtual Gold Heist
Unlock the secret of a bank robbery in Big Gold Heist! Your team has found the blueprint for a bank and some notes written on it. Solve vaults, fill up loot bags and escape before being caught by police in this captivating game that could become one of your favourite games to play with friends! Be warned, vaults will be more difficult to unlock the more you play.
4. Virtual Time Travel
If you enjoy puzzles, games and adventure, then this is the one lockdown escape room for you. Hunt for elements scattered across different time zones unlocking treasure boxes to activate a time machine as you go from one era back in time to another. Solve small puzzles while bonding with your team members in order to complete all the tasks within an hour or less!
5. Virtual Travel Experience
This is one of the best escape room online that you should never miss out! With a combination of 360-degree live clues, Virtual Escape Room and Virtual Amazing Race, you get to experience a lifetime adventure. You'll also discover more about Singapore while you work as a team to win against others in this activity for remote teams. Communication, strategy, teamwork are key to gaining victory.
6. Virtual Jack's Hangover
In this game, you and your team are helping out a hungover Jack with some insight about the night before. After some recon around the hotel room, casino, bar scene or even heading back to his apartment to do a sweep of the place - you need to figure out what happened last night! But hurry - he has a flight soon and he needs to be on it.
7. Virtual Time's Ticking
Virtual Time's Ticking is an entertainment free online escape game that you should consider for your next event! The police have just received a phone call from someone threatening to blow up the city. It's down to you and your team to become the ultimate detectives and stop this from happening! Work together in this thrilling mission to eliminate the threat! Hurry, you don't have much time! The lives of many people are at stake here.
8. Hogwarts Digital Escape Room
If you've ever wanted to experience life as a Hogwarts student, this is an escape room online game free for you! The Hogwarts digital escape room has plenty of tasks and challenges that are easy enough for newbies but difficult enough that even Potterheads will be challenged to complete it. The game also has a Hogwarts map, so you can explore the grounds of this famous wizarding school in order to find clues and solve puzzles!
9. Escape: The Midnight Express by Escape the Crate
One of the best escape games online free with easy set-up, it is perfect for a fun brain-teaser. All you need is pen and paper and the clues given to you by the host, and whoever gets off the train first will be the great survivors.
10. See Me Escape Rooms
See Me Escape Rooms offers the ultimate virtual escape room free experience that will keep you on your toes. With a captivating storyline, intricate puzzles and an interactive activity, See Me is designed for all of your puzzle needs. For those in need of some stress release, try their online game break from reality!
Escape Room Games Online
Escape room games are a popular pastime for both children and adults alike. Escape Room Games Online can whisk you away to exciting worlds or places that may not be possible in the real world, such as Hogwarts! They offer a fun team-building experience for your next event with friends or coworkers and also provide an opportunity for people who don't get out much to enjoy themselves while solving puzzles and riddles. A variety of escape game types exist online so there's something for everyone no matter what their skill level is.
Since you've reached the end, why not check out these interesting articles as well for some inspiration.