Escape Room is a new game that has taken the world by storm. In the game, players solve puzzles to find their way out of a room. This might sound intimidating but this awe-inspiring challenge becomes accessible with today's technology and Escape Room Online offers a unique experience for those who would like to try now without any equipment.
In this article, we are going to introduce the best virtual escape room online for adults.
Escape Room Online
1. Curse of the Werewolf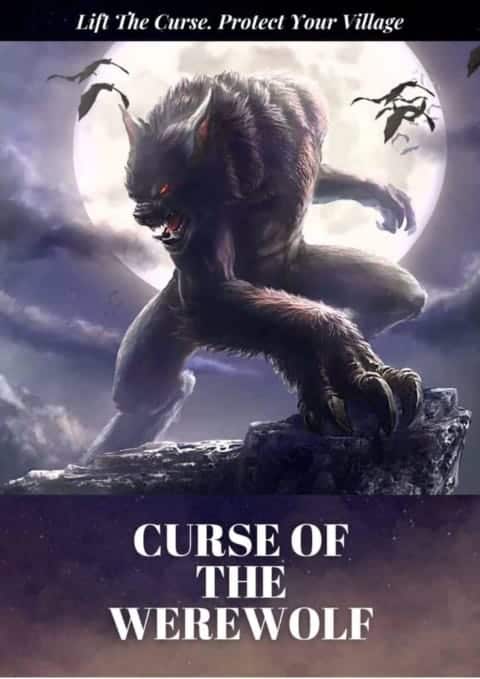 Working together on a dark fictional storyline sounds like an excellent way to unite the members of your virtual workforce.
In this escape room online, players must fulfill their responsibility as descendants of the village chief by lifting a curse cast on their town. To do so, they will have to combine their team effort and communication skills in order to race against the clock and find a way to break the curse.
2. Virtual Amazing Race
The Fun Empire is pleased to announce Singapore's first and exclusive Virtual Amazing Race Experience. We have developed our very own original Online Amazing Race for participants to be fully engaged in a totally immersive virtual environment, built on our proprietary online platform. Race around the world in teams, exploring 360° real-life clues with an exciting storyline!
The Virtual Amazing Race is a computer game that allows you to explore exotic locations from your home. Solving puzzles will take practice in critical thinking, problem-solving skills, and teamwork—making this one of the best escape rooms for corporate training!
3. Virtual Gold Heist
Unlock the secret of a bank robbery in Big Gold Heist! Your team has found the blueprint for a bank and some notes written on it.
Solve vaults, fill up loot bags, and escape before being caught by police in this game that will likely become your family's favorite game to play together! Be warned: vaults will be more difficult to unlock in the latter stages of the puzzle escape room!
4. Virtual Time Travel
If you enjoy solving puzzles and adventure, this is the lockdown escape room for you.
Hunt for the scattered elements such as treasure boxes (which you will activate with an hourglass) that take you from one time zone to another. Solve small puzzles while bonding with your team members in order to complete all of your objectives within a given amount of time! This is a challenging but fun escape room online for adults.
5. Virtual Travel Experience
With 360-degree live clues, Virtual Escape Room, and Virtual Amazing Race, you get to experience a lifetime adventure while experiencing Singapore. Communication, strategy, and teamwork are needed for victory over other remote teams.
This is an amazing escape room online that you should never miss out!
If you are looking for online escape rooms free, please feel free to check out the other websites.
6. Virtual Jack's Hangover
In this escape room online, you and your team are helping out a hungover Jack with some insight about the night before.
After some recon around the hotel room, casino, bar scene or even heading back to his apartment to do a sweep of the place - you need to figure out what happened last night! But hurry - he has an early flight in the morning!
7. Virtual Time's Ticking
Virtual Time's Ticking is an entertainment-free escape room online for your events that you should consider.
There is an incoming phone call from someone threatening to blow up the city. You and your team must work together to find who is responsible before it all goes down, or many lives will be lost. There isn't much time left! Stay alert - you need to get on this quickly!
8. Hybrid Amazing Race
The hybrid Amazing Race experience is perfect for those with large teams looking to connect in person while abiding by safe distances. It requires an incredible amount of challenge. They switch between offline and online puzzles that keep the entire group engaged during the event.
Participants can explore Singapore's heritage and landmarks with this race. They will enjoy a fun-filled hybrid adventure where they take part in a game that combines physical activities, traditional heritage exploration and discovering the best of Singaporean cuisine. This is a good escape room online if you are looking to bond physically at the same time.
9. Virtual Food Quest
Become the top master foodie through fun & entertaining online challenges that require teamwork, creativity, and communication - all while racing against the clock! A new experience by The Fun Empire, our Virtual Food Quest is guaranteed to provide a lot of laughs for you and your people.
The Virtual Food Quest is a great way to bring teams closer together no matter what their geographical location. The team can work together through food and creativity to improve communication, effectiveness, morale, and feelings of trust in the escape room online.
Escape Room Online
We have come to the end of this article and we hoped that you have a better understanding of escape the room games after reading this article.
Apart from escape game online in Singapore, if you are looking for more team-building games or planning a birthday party, please feel free to check out the articles listed below.